London Christian Mindfulness Day

Founded by Christian Mindfulness and The Free Running Mind
This event is for Christians and anyone interested in mindfulness, mental health and spirituality.  In particular the focus will be to enable Christians to engage with mindfulness for health and mindfulness of God in an informed way. The day will be a mix of keynote speakers and breakout seminars led by experts in this field who will bring psychological, biblical and historical perspectives to the cultural phenomenon of mindfulness. The day will be invaluable for any Christian interested in this area of mental health and spirituality.
Saturday 23rd November 2019

9.30am to 4pm
Venue: Stanmore Baptist Church
87 Abercorn Rd, Stanmore HA7 2PH

Early Bird Price £25
Ticket Plus Options - Conference tickets plus Online Course Access at a discounted price
"I thoroughly recommend to you this course on Christian Mindfulness, knowing the benefits of it personally. It will help you into practices that have been known in past centuries to be helpful to the Christian walk, but have been abandoned or have  gone astray from Christian roots. It is in many ways a return to ancient wells where God's people have always found life-giving water. While praising God for so many wonderful new ventures being tried in the Name of Christ in today's church, a word that seems to be coming to many I know and trust is, "Stand at the crossroads and ask for the ancient paths." Christian Mindfulness may indeed be one of these ancient paths that we need help from God to rediscover."  Rev Kenny Borthwick, Church of Scotland and Former Leader of CLAN (New Wine Scotland).
This Christian Mindfulness Day Event is organised by Christian Mindfulness and The Free Running Mind.  We seek to work in partnership with Churches, Associations, Organisations and Groups who want to promote the practice of mindfulness in a way that is compatible with the Christian faith. If you think you could host an event in your locality please click here to provide us with more information.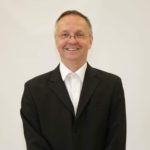 Rev Shaun Lambert
Morning Session : Mindfulness: It's time for Christians to engage

Afternoon Seminar: Mindfulness and Stress
Shaun is a Baptist minister, author, counsellor and psychotherapist based in Stanmore, North West London. He is part of the New Wine leader's network. He is co-founder of the National Mindfulness Day for Christians and has been researching mindfulness since 2006, in different perspectives, and is currently pursuing a PhD project looking at mindfulness at London School of Theology.

Titles by Rev Shaun Lambert - A Book of Sparks; Putting on the Wakeful One; Flat earth unroofed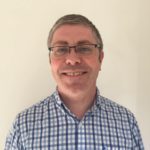 Richard H H Johnston
Morning Session: Mindfulness of Christ with us

Afternoon Seminar: Mindfulness and Depression
Richard is the pioneer Director of christianmindfulness.co.uk and co-founder of the National Mindfulness Day for Christians.  Christian Mindfulness offers Online Courses, Guided Meditations, Workshops and Retreats.  It has featured at the UK Association of Christian Counsellors Biannual Conference, New Wine Scotland (CLAN Gathering), Christianity Magazine, Premier Christian Radio, the Church of England Newspaper, Mind & Soul website and Turning the Page (New Zealand).

Titles by Richard H H Johnston - Introducing Christian Mindfulness; Christian Mindfulness: Are You Living On AutoPilot?; Mindfulness of Body, Soul and Spirit.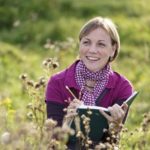 Belinda Norrington

Morning Session: The challenge and possibilities of non-judgement in Christian Mindfulness

Afternoon Seminar: Mindfulness and your inner critic

Belinda's passion is creating spaces and opportunity for human flourishing and hope, and she is currently lead for pastoral and wellbeing development at Zeo Church in Hertfordshire. She loves sharing her story of moving from a life of straining to please God and people to the joy-filled discovery that life and grace were free gifts all along, and the role that contemplative prayer and mindfulness has played in that.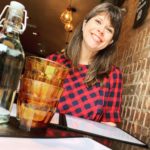 Holly Sprink

Afternoon Seminar : Sobremesa: Mindfully Bringing Others to the Table
Holly Sprink is the Global Pastor at Stanmore Baptist Church in London in partnership with First Baptist Church, Blue Springs, Missouri. She is author of Faith Postures: Cultivating Christian Mindfulness and Spacious: Exploring Faith and Place. She enjoys the way mindfulness enables cross-cultural connection and adores sitting at table for long conversations over warm drinks.