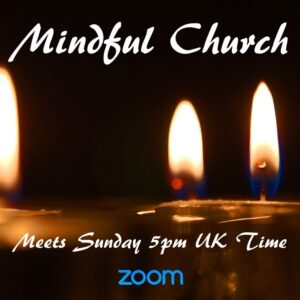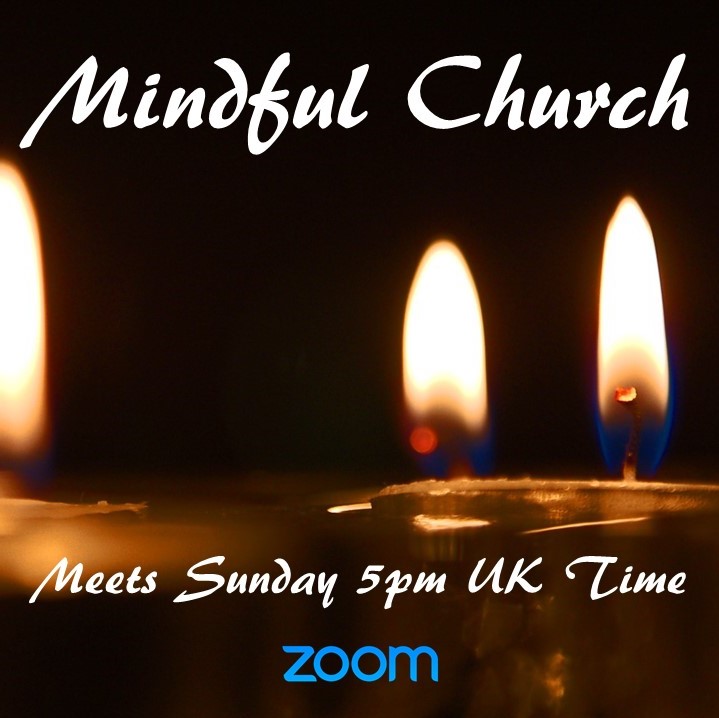 Next Meeting
This Sunday at 5pm UK time on Zoom
All Welcome
Please consider making an offering to Mindful Church
Online Courses are available here
Like the Facebook Page here - Join the Facebook Group here
What is Mindful Church?
Mindful Church is a new kind of church built around several core principles - Community, Teaching, Gifts, Prayer, Meditation and Worship.  We meet on Zoom with a view to encouraging the development of local expressions of Mindful Church.  All are welcome to join us on Zoom.  Each meeting will include informal conversation, live meditation time, prayer, teaching (from the Bible) and worship.
Who is Mindful Church for?
Mindful Church is for everyone who wants to explore a more mindful approach to life.  You do NOT have to have an established faith to attend.  Do you struggle with stress, anxiety, low mood, loneliness?  Mindful Church could help you.  Mindful Church is focussed on relationship with Jesus Christ, relationship with one another and the value and importance of self-care to improve mental health.  The aim is to help each one of us to grow in faith and be encouraged by one another.
How can you join?
Just click on the Zoom link above on Sunday at 5pm UK time.  All welcome.
Want more information?
If you would like more information or provide comments or feedback then please message here.
Offering
Please consider making an offering towards the ministry of Mindful Church here.
Leadership
Mindful Church is led by Richard H H Johnston (Leader), Bev Walker (Assistant Leader) and Paul Bane (Assistant Leader).  For more information see below.
Basis of faith
Mindful Church leadership accepts the Evangelical Alliance basis of faith.  See here. We also affirm the penal substitutionary death of Christ on the cross.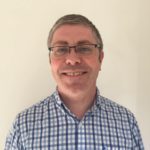 Richard H H Johnston
Mindful Church - Leader
Richard is the pioneer Director of christianmindfulness.co.uk and the founder of Mindful Church. Christian Mindfulness offers Online Courses, Guided Meditations, Workshops and Retreats.  It has featured at the UK Association of Christian Counsellors Biannual Conference, New Wine Scotland (CLAN Gathering), Christianity Magazine, Premier Christian Radio, the Church of England Newspaper, Mind & Soul website and Turning the Page (New Zealand).  There are three online courses currently available - Christian Mindfulness, Christian Contemplation and the Devotional Course.

Titles by Richard H H Johnston - Introducing Christian Mindfulness; Christian Mindfulness: Are You Living On AutoPilot?; Mindfulness of Body, Soul and Spirit;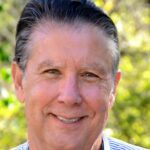 Paul Bane
Mindful Church - Assistant Leader
Paul Bane is the founder of Mindful Christianity, an online community helping people discover the lost contemplative and meditative tradition of practicing the presence of Jesus in our daily lives. Founded in 2015, Mindful Christianity now reaches over a million people a day, and its message has connected with faith leaders in every denomination of Christianity as well as mental health professionals and counseling organizations. He co-authored "In the Presence of Jesus: A 40-day Devotional Guide to the Intimacy with God You've Always Wanted." Paul is the retired Pastor Emeritus of New Hope Community Church in Brentwood, Tennessee. He and his wife, Cathy, have two children and six granddaughters.
Titles : In the Presence of Jesus by P Bane and M Litton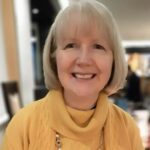 Beverley Walker
Mindful Church - Assistant Leader
Bev Walker is a retired history teacher and high school senior leader who became interested in mindfulness after diagnosis with chronic illness. During the pandemic, Bev completed the "Accredited Certificate in Christian Mindfulness", followed by the "Certificate in Christian Contemplation." Since 2020 Bev has been researching the lives and teachings of the Desert Mothers and Fathers, tracing their influence on the Celtic Saints, particularly in South Wales, where she now lives. She leads Christian meditation groups and is Assistant leader of Mindful Church, in which she regularly teaches on the Desert Mothers and Fathers.