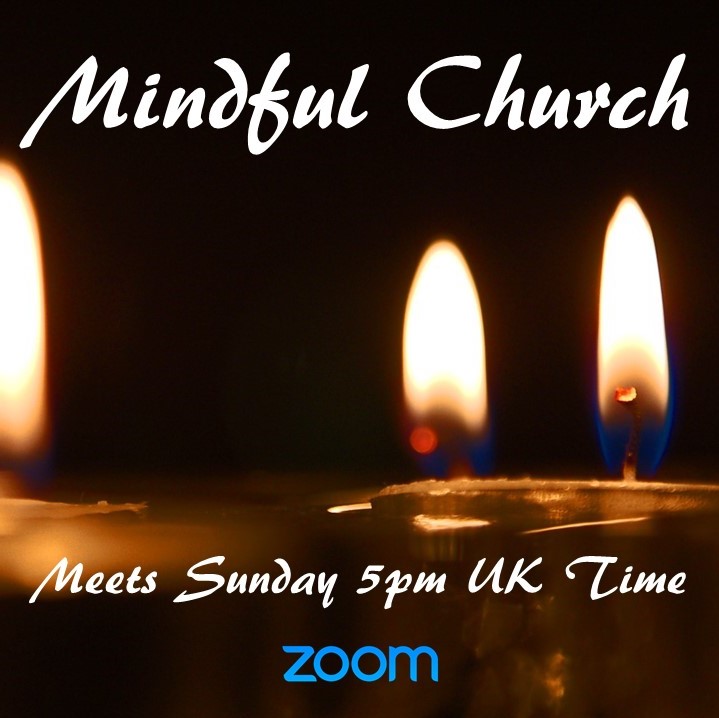 Mindful Church
Next Meeting
Sunday 5pm UK time on Zoom
Zoom Room Opens approximately 15 minutes before start
All Welcome
Please consider making an offering to Mindful Church
Like the Facebook Page here
Join the Facebook Group here
Information on next Christian Mindfulness Zoom Course here
What is Mindful Church?
Mindful Church is a new kind of church built around several core principles - Community, Teaching, Gifts, Prayer, Meditation and Worship.  We will initially be meeting on Zoom with a view to encouraging the development of local expressions of Mindful Church.  All are welcome to join us on Zoom.  Each meeting will include informal conversation, live meditation time, prayer, teaching (from the Bible) and worship led by Richard Johnston.  For more information about Richard see here.
Who is Mindful Church for?
Mindful Church is for everyone who wants to explore a more mindful approach to life.  You do NOT have to have an established faith to attend.  Do you struggle with stress, anxiety, low mood, loneliness?  Mindful Church could help you.  Mindful Church is focussed on relationship with Jesus Christ, relationship with one another and the value and importance of self-care to improve mental health.  The aim is to help each one of us to grow in faith and be encouraged by one another.
How can you join?
Just click on the Zoom link above on Sunday 20th March at 5pm (our first meeting).  All welcome.
Want more information?
If you would like more information or provide comments or feedback then please message here.
Offering
Please consider making an offering towards the ministry of Mindful Church here